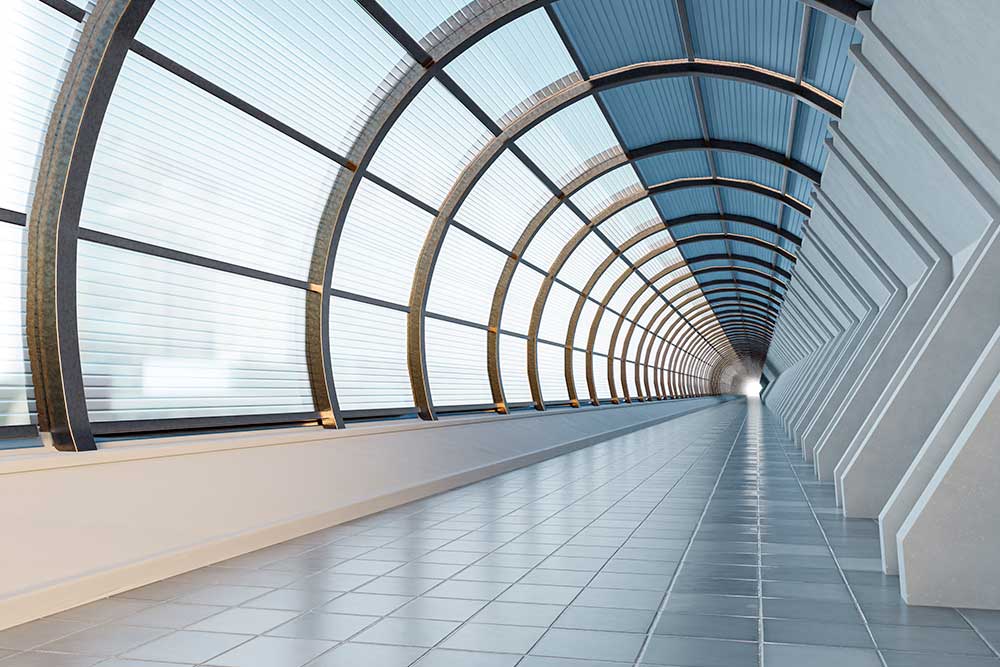 The Ideal solution for creating custom architectural unique designs.
When it comes to architectural glass, the possibilities are endless. One type of glass that has been gaining popularity in recent years is bent glass.
Bent glass, also known as curved glass or warped glass, is a type of architectural glass that has been shaped or formed into a curved or bent shape. It can be formed into a variety of shapes, including cylindrical, spherical, and conical shapes, and can also be curved in one or two dimensions. Bent glass is often used in modern architecture to create visually striking and unique building designs.
How is Bent Glass Made?
Bent glass is made by heating flat glass to its softening point and then shaping it into the desired curved shape. The glass is typically heated in a furnace until it reaches a temperature of around 600 to 700 degrees Celsius. At this temperature, the glass becomes soft and pliable, allowing it to be bent into the desired shape. Once the glass has been bent, it is cooled slowly to prevent it from cracking or shattering.
Types of Bent Glass
There are several types of bent glass, including:
Annealed Bent Glass
This is the most common type of bent glass and is produced by heating flat glass until it softens and then bending it into shape.
Tempered Bent Glass
This type of bent glass is produced by heating and bending tempered glass, which is a type of glass that has been treated with heat or chemicals to increase its strength.
Laminated Bent Glass
This type of bent glass is produced by sandwiching a layer of plastic or resin between two layers of flat glass and then heating and bending the glass.